Seventh Edition of Delaware County Senior Guide is now Available
Image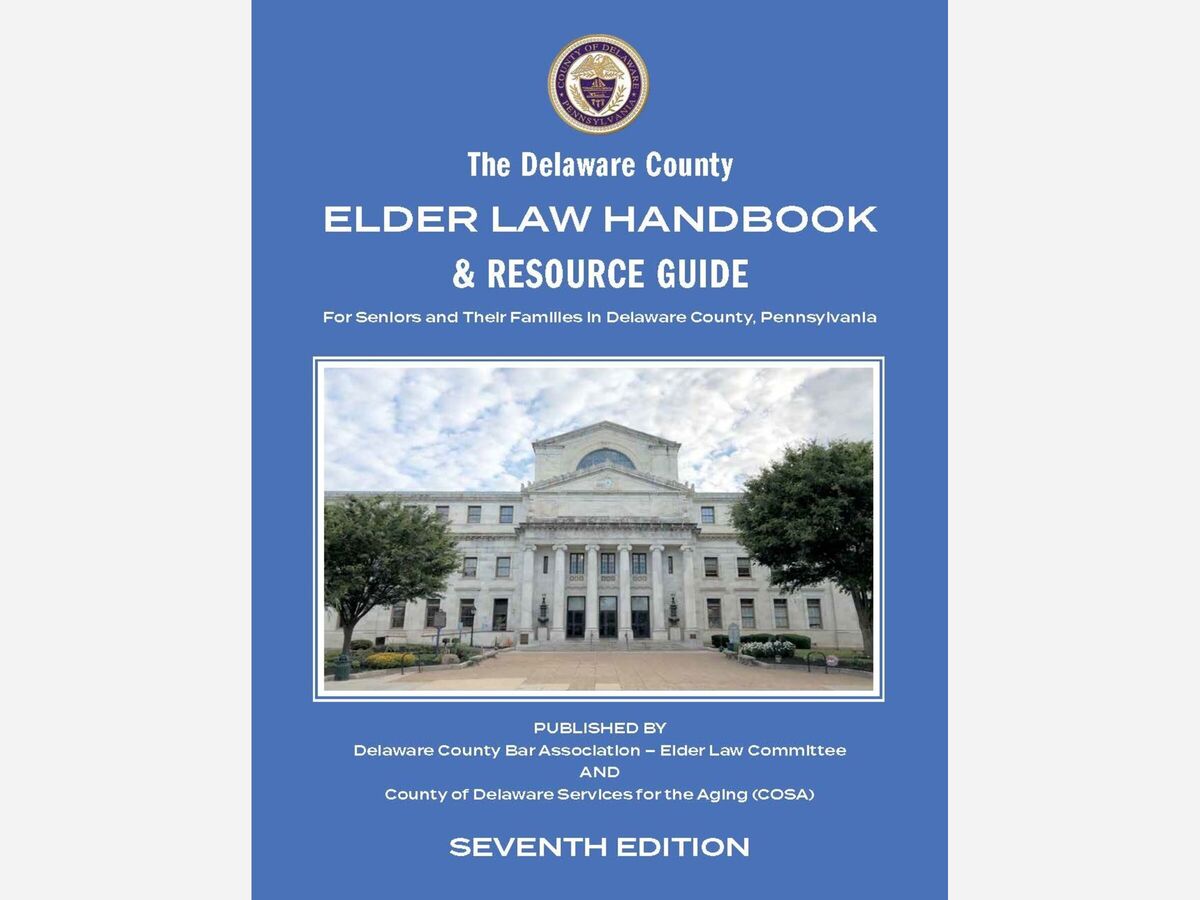 The Delaware County Services for the Aging (COSA) along with the Delaware County Bar Association Elder Law Committee, have just published the Seventh Edition of the Senior Resource Guide. Download your pdf copy at the link in this article. The information in the booklet is not just for seniors who reside in Delaware County, but rather any senior resident of Pennsylvania. It is a "must read" for both seniors and senior caregivers alike.
Although I am a member of the DELCO Elder Law Committee, and I've helped with past editions, my efforts this year were directed toward this newsletter. I can, however, vouch for the devotion, enthusiasm, fervor and intelligence of this year's contributors, all of whom I've met through our committee.
The booklet covers some of the basics of income tax planning, estate planning, Social Security, Medicare, and even how to obtain a handicapped parking sticker. I will do my best to cover each of these topics with more detail in the coming weeks. Meantime, if you have a question, please do not hesitate to ask by contacting me by using the "contact us" button at the very bottom of the page.
I also have several dozen written copies of the handbook and if you would like one of them, contact me, and I will see if I can get one to you. Subscribers to the newsletter can use the "contact us button" at the very bottom of this page. If you are an institution or business that serves seniors, I can obtain several. Don't be shy; those contributors who spent a year working on the Elder Law Handbook, and the members of the Elder Law Committee, want you to receive it and read it.
Hereafter I will also try to publish this column bi-weekly. The first post will pertain to local news and the second post in the middle of the week will answer specific questions. For those reading this post from the Patch or other publication, be sure to subscribe so you do not miss any article in the future.
Stay well until the next post.
Bob Gasparro, Esq.
File Attachment