Local senior expos are a valuable source of information
Image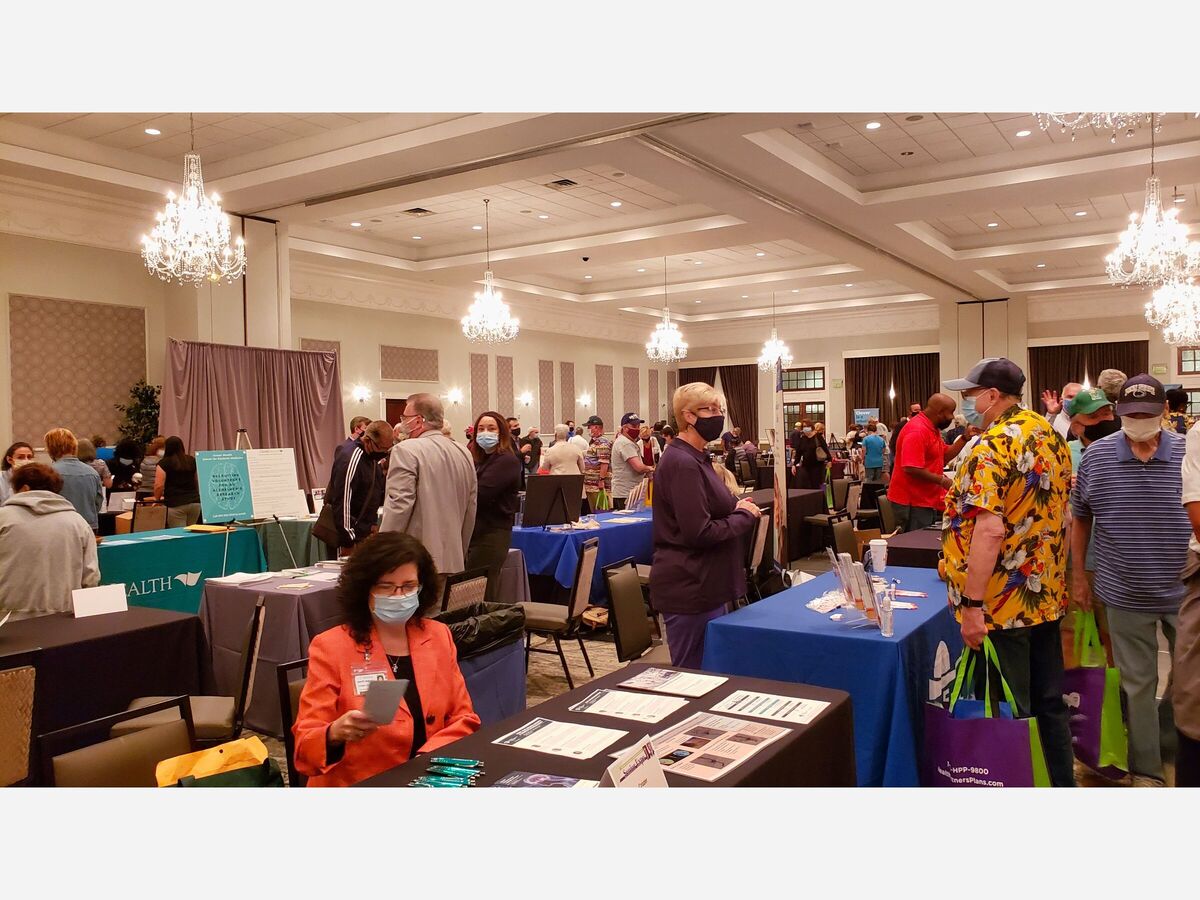 Now that the fall has arrived, we're beginning to see an upsurge in senior expos and senior fairs.
These are events that every person age 60 and over should definitely make an effort to attend. Even if you haven't yet retired, the expos are a source of valuable information. There are several kinds of expos, I've found the best ones are sponsored by a local political figure. Those fairs are usually magnets for government agencies who can provide seniors with valuable information, as well as local businesses who can tell you about services they provide to seniors
For example, I attended an expo last week, co-sponsored by state Sen. Tim Kearney and state Rep. Mike Zabel. It was held at a reception center at Drexebrook apartments Although I am not in the voting district for either Senator Kearney or Representative Zabel, I still was still welcomed.
The day started with a continental breakfast and other snacks (that were quickly eaten). There were some door prizes and awards bestowed. But as you can see by the photo that accompanies this post, the center was filled with tables, each providing valuable information. So, while at the fair I was able to:
* Visit the table set up by the staff of the Delaware County District Attorney Jack Stollsteimer. There, I was able to ask a quick question related to another article I'm writing.
* Visit the table set up by the Senior Law Center. They answered questions about what types of services they're providing seniors during the pandemic
* The table set up by representatives of the Pennsylvania Department of Human Services was able to obtain an answer to a question I had concerning home and community-based services.
*I met a fellow elder law attorney from Haverford, and from Media, who were there to provide free information to seniors.
*I visited booths set up by senior care agencies and residential services.
*Representatives from the Delaware County Register of Wills
were present to answer questions about probate and Wills
*I asked a quick question to the agency on aging for Delaware County (COSA) concerning the upcoming senior games.
During my 1.5 hour visit, I picked up plenty of giveaways including literature, mousepads, canvas bags, and sanitizer. My visit was quick because I've attended many of these expos in the past, but if it's your first visit, you might give yourself a few hours.
Want to try one out? State Senator Amanda M. Cappelletti is hosting a Senior Fair for State Senate District 17 residents. It takes place at the Community Recreation and Environment Center in Haverford, on October 6, 2021. Lunch will be provided and the event will have resources available for senior citizens including property tax/rent rebate assistance, Medicare assistance questions, long-term care assistance questions, and much more! Click here to register. If you attend, look for me and say "hi."
How do you find these expos and conventions? One way is to Google," senior events near me." You may also find some of them listed on the calendar for "senior news and resources" at our site. I'll do my best to give advance notice.